Arguably one of the most binge-worthy shows ever made was Friends and they just filmed a reunion special where the close-knit cast of six were all in a room together for the first time in 17 years!
Growing up, I remember waiting with anticipation for Friends episodes to air on cable every Thursday night at 8pm — Was it a break? Will Phoebe and Ursula ever get along? Will Rachel and Monica get their apartment back? When will Gunther take his shot? Ah, memories. 10 seasons and 236 episodes released one week at a time.
Now episodes are released in bulk for the sole purpose of an immediate bingefest. We're held captive on the couch until we've consumed every last episode, wincing with shame when Netflix asks "Are you still watching?"
Judgemental much?
---
RELATED READING:
➳ Celebrate Asian Heritage Month By Watching These Shows
➳ 8 Ways Binge-Watching Queer Eye Inspires Me To Be A Better Human
➳ What 'Crazy Rich Asians' Means To Me, A Canadian-Born Chinese
---
If you're sick and tired of aimlessly scrolling Netflix because you've run out of good shows to watch, here are my personal recommendations that will have you glued to your couch for the foreseeable future:
5 Binge-Worthy Shows To Watch Immediately
Bridgerton
Unless you've been living under a rock then you've undoubtedly heard about Bridgerton, the latest of binge-worthy shows from Shondaland.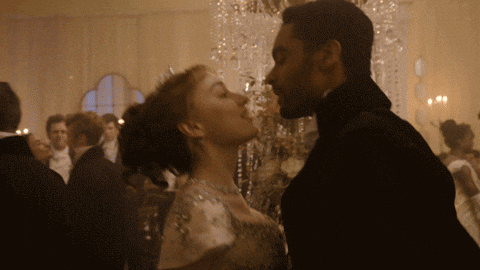 This modernized period piece had everything I've come to expect from the genius mind of Shonda Rimes — intrigue, a mysterious narrator, draaamaaa, diverse casting, a killer soundtrack, and steamy sex scenes choreographed by an honest-to-goodness intimacy co-ordinator.
I reaaallllyy enjoyed how Bridgerton director centred the female gaze, giving us delightful shots of the Duke's bountiful booty. Excuse me while I swoon in a very ladylike fashion.
P.S. The show is based on a series of equally steamy and binge-able novels by Julia Quinn.
Zoey's Extraordinary Playlist
Am I the only person that thinks that binge-worthy shows are even more binge-able when it's part musical?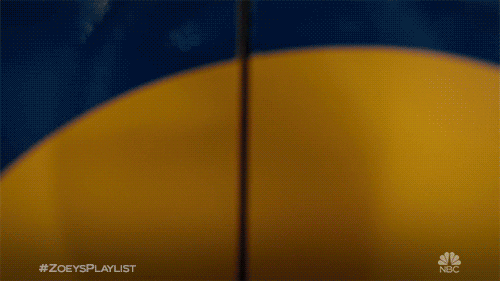 The premise of Zoey's Extraordinary Playlist is that a scrappy, red-headed developer at a successful tech company gets into an accident that results into hearing people's innermost thoughts….through song and dance.
These "heart songs" give Zoey insight that allows her to help out those around her, from co-workers and family to her eccentric neighbour played by the ridiculously talented and stylish Alex Newell.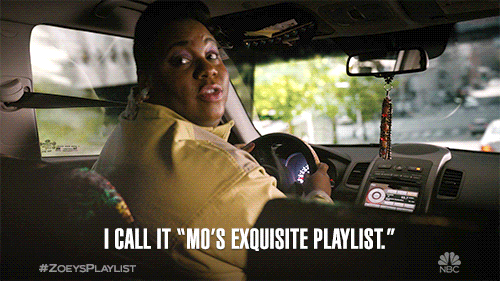 I also adore that the show portrays a successful female coder in a field where there are notoriously more Daves than women.
Ted Lasso
From personally experience, I can assure you that Ted Lasso one of the most binge-worthy shows you'll find on Apple+.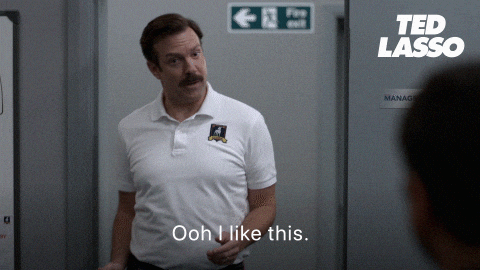 I've watched it at least 3 times in its entirety during the pandemic and it never fails to cheer me up with its cast of loveable yet hilarious characters.
Jason Sudekis not only helped develop the series, but his portrayal of the eponymous Ted Lasso is the most endearing I've ever seen him. He plays an American college-level football coach who is suddenly recruited to coach an English football (soccer) league…a sport he knows absolutely nothing about.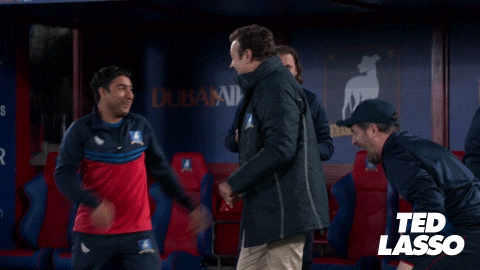 The kicker? The woman who hired Lasso actually wants him to fail to get revenge on her ex-husband who loves the team. The intrigue!
Four Weddings and a Funeral
Are you a rom-com fanatic seeking the predictability and comfort of happy endings?
Then curl up with Four Weddings and a Funeral, a delightful miniseries from the ever-talented Mindy Kaling named after the beloved movie. Before watching, clear your schedule and prepare to get nothing done for the next 10 glorious hours.
Other than the fact that it's set in London and follows a group of friends who attend four weddings and a funeral (duh), there's absolutely nothing about this vibrant sitcom that resembles the movie. And that's not necessarily a bad thing, especially as the contemporary adaptation offers a diverse cast in a celebration of on-screen representation and inclusion.
But you will catch some Easter eggs referencing your fav romantic comedies like Love Actually.
Warrior
Before Crazy Rich Asians dominated the box office, there had been so few tv shows featuring Asians let alone ones that made you feel deeply proud to be Asian. Enter: Warrior.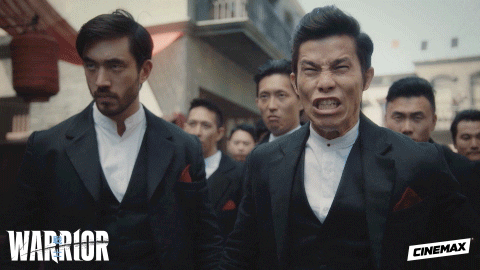 Based on the preliminary writings of kung-fu legend Bruce Lee, Warrior is described as an "American martial arts crime drama television series." More specifically, it showcases the Chinese immigrant experience in the late-1800s to California, following dynamic characters navigating San Francisco during the Tong Wars.
This kick-ass (literally) show will captivate you with all the intense martial arts scenes while also educating you on the historical events that led to the Chinese Exclusion Act that declared Chinese immigrants ineligible for naturalization.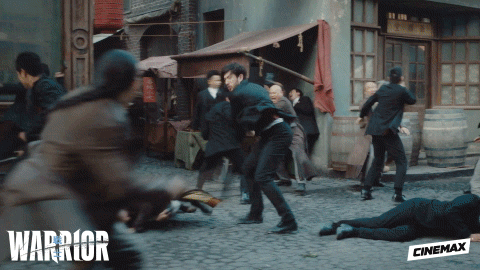 Intended to curb the influx of Chinese Immigrants to America (specifically California), this federal law led to damaging propaganda with negative effects that are still being felt today.
---
If you're desperately searching for a silver lining to the unbearable lockdowns, catching up on binge-worthy shows can be counted as one. Normally I don't have much time to watch a single episode let alone crush an entire season(s) in a sitting and NOT be ashamed of it. Do you have any fav series that you've discovered lately? Let me know in the comments below!
If you're looking for more movies and shows that will educate you on the Asian experience, check out this post.
Keep your stalking game strong and follow me @teriaki if you aren't already!